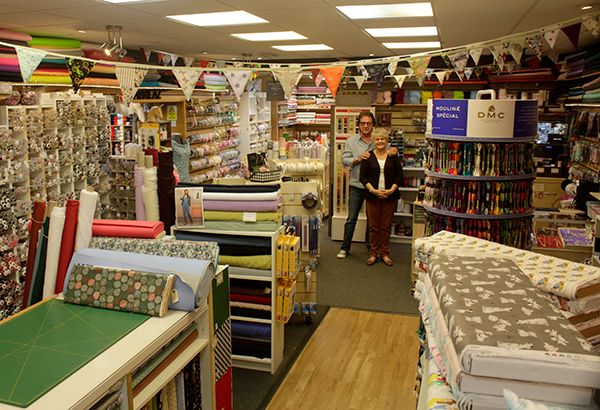 Hi! David and Carol welcome you to Fabrica!
Fabrica opened on September the 7th, 2013.
Fabric has been in David's family for over 40 years and I have always loved sewing, making us the perfect team.
- Carol
Hi EVERYBODY! We hope you are all keeping healthy and staying safe!
Thursday - 11am - 4pm
Friday - 11am - 4pm
Saturday - 11am - 4pm
You can still order on line or by phone and collect from the shop during opening hours.
We can still offer a free delivery service based on orders over £50.00 and within a 5 mile radius of the shop.
ORDER ONLINE:- www.fabricauk.com
OR
PHONE:- 0121 373 7733 (10am - 5pm) Mon- Sat
We would like to thank you all for your support and kind wishes.
THE FABRICA TEAM.
Social distancing must be observed, face masks/covering must be worn and hand sanitiser (provided by us) must be used. Children will not be allowed to enter the premises.
Touching of items will be extremely limited, however, our helpful staff will be on hand to assist you.
Going forward it is our intention to extend our opening hours, however, in the interest of everybodys saftey we must proceed with caution.